Out with the Old and in with the New!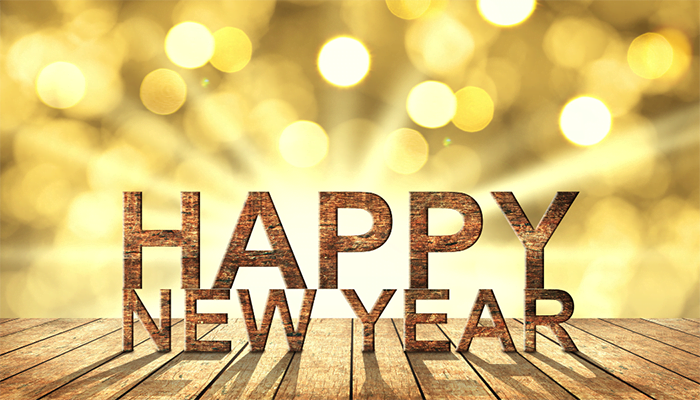 I would like to start by wishing you and your family a very Happy New Year. It seems as I get older the years seem to fly by and 2022 was no exception. Many of us had the urge to hop on a plane and get away after two years of being confined but from a market perspective, we certainly had to buckle our seatbelts due to some more than slight market turbulence. Let's review 2022!
The year started off with a bang and despite us still dealing with the uncertainty of Covid-19, the markets continued to move higher into the first quarter of the year. Real estate boomed and the bidding war for homes in the Ottawa region and throughout Canada, continued the trend from the previous couple of years. Logically we know that "No tree grows to the sky" and as the springtime began, inflation was the headline "du jour" and the central banks began a tightening cycle with interest rates rising substantially in the months to follow. These rate hikes have put pressure on individuals and corporations and overall spending has slowed. Homes have become less affordable as well due to the increased rates and this has dampened home sales and prices have fallen in all of the main cities in Canada. Most importantly, inflation in the goods and services we use the most, food and gas, have really made us rethink our discretionary spending as we focus on the essentials. All in all, it has been a challenging year on many fronts but while it may be sometime before we experience previous market highs, we certainly can implement strategies to best position ourselves and portfolios for when the bull market returns in earnest.
Some of these strategies include: Rebalancing your portfolio to ensure that you are positioned to take advantage of gains when the market rallies; Maximizing your Tax-Free Savings Account (TFSA); Establishing a periodic savings plan to take advantage of current market volatility; Topping up RRSP contributions to reduce taxes and save for future goals and looking at private/alternative strategies that provide additional diversification and strong growth and income potential. As always we will explore options that are unique to your particular situation, investment objectives and financial goals.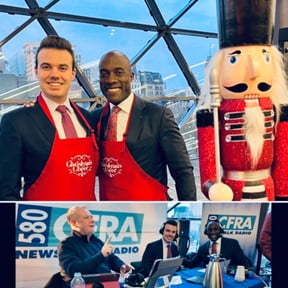 Despite the challenges on the financial front, 2022 was a great year as we continued to "Do well and Do good" in the community. The 19th Annual "Let's Take a Swing at Cancer" Golf Tournament was back in full swing on the course and the sold-out tournament raising $30,000 for the Ottawa Regional Cancer Foundation. To date we have raised over $350,000 and we are excited for the 20th Anniversary this year so save the date of June 6th, 2023. As well, again this year we were major sponsors at the Christmas Cheer Breakfast and the 22 charities in the community felt the impact of the over $110,000 raised that morning. The Annual Children's Movie Day and Children's Christmas Party were big hits as usual and both of the events attracted many new faces, but some of the regulars as well and their children. We are looking forward to doing these events and more in 2023.
Our seminar series will continue and we are happy to be "back in person" in our boardroom at 1545 Carling Avenue. These seminars will take place as usual from January to May and from September to November, with a break over the summer months. We are always open to your suggestions for topics of interest that are not currently on the presentation roster. We welcome your friends and colleagues as well to participate in the seminar series. They may be good company for you and will most likely find value in the presentations.
Lastly but not least, we will be providing you with a new and improved website which you can visit at www.duanefrancis.ca in the coming month. Stay tuned!!
Thank you all for your continued confidence in our team and we look forward to what 2023 has in store for us all. We are always here to help!!
Yours very truly,
Duane