A Few Fun Things To Do This Fall in Ottawa and Gatineau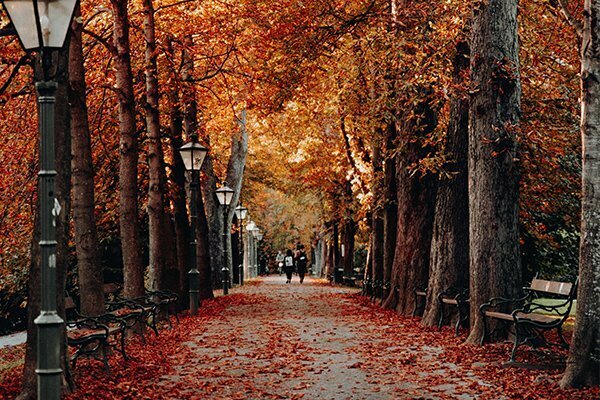 Written By: Leric Bishop
As we enjoy the last few days of summer our focus shift to Fall and Winter … here are a few fun things to do this Fall in Ottawa / Gatineau.
One World Bazaar
The One World Bazaar is in Manotick a half hour drive from downtown Ottawa.
This Bazaar is open for seven weekends in the Fall. You can drop by in person and to discover a heritage barn packed with beautiful handmade goods from all over the planet – everything from clothing and jewellery to dishes, home décor and furniture. It's a kaleidoscope of colours and textures, with racks of colourful silk scarves, shelves laden with vibrant pottery, and hidden corners filled with large wooden animals and stone garden sculptures.
To ensure economic sustainability for their producers, the owners of this family-run enterprise work directly with artisans, when possible, develop strong relationships with them, and pay a fair, living wage that allows the crafters to support their families.
Source: Ottawa Tourism
Fall Rhapsody
Every fall, as the days get shorter and temperatures drop, vibrant colours take over Ottawa – Gatineau. This spectacular show lasts only a few weeks but attracts hundreds of thousands of visitors to the parks and natural spaces in Canada's Capital Region.
From the heart of the Capital to the peaceful Greenbelt and beyond, there are many unique and fascinating places to enjoy the fall colours in the Capital Region. In addition to the popular spots in Gatineau Park, there are plenty of hidden gems tucked away from the crowds, especially outside of Gatineau Park, where physical distance is much easier to maintain.
Source: Too Do Canada
Oiseau Rock Trail [2 hours 35 minutes from Ottawa]
Hike 5 kilometers through the forest, along the Ottawa River to reach the summit of Oiseau Rock, one of the most important rock art sites in North America, 150 metres above the river. Read interpretive panels on the history and culture of the Algonquin people. This is a sacred historical site where First Nations peoples left a legacy of ancient pictographs that still can be seen today. The site and the pictographs are values as a price of spiritual significance and the largest rock art site known in Quebec. The 5 km long hike offers various viewpoints and the final lookout from the top gives you a fabulous foliage view surrounding the Ottawa River that is not to be missed.
Source: Too Do Canada
Calabogie Peaks [1 hour 30 minutes from Ottawa]
A visit to Calabogie Peaks is the perfect way to experience fall at its finest. With fine dining and plenty of things to do and discover on the lake and land, this magical destination shows off the beauty of nature.
Ride the chairlift up 780 feet to the top of Dickson Mountain for a breathtaking view of the beautiful Ottawa Valley. Once on top of the mountain, hike the many trails to enjoy stunning views of Calabogie Lake, the Lost Valley and the Madawaska wilderness.
Located just behind Calabogie Peaks Ski hill, is the Eagle Nest Lookout. This trail will take you to a panoramic lookout of the Madawaska wilderness.
Source: Too Do Canada
Saunders Farm [10 minutes from Stittsville and 15 minutes from Kanata / Barrhaven / Carleton Place]
7893 Bleeks Road | Munster, ON, Canada, K0A 3P0
For over 31 years, Fall Pumpkin Days at Saunders Farm has been a Canadian family tradition. With lots of outdoor open-air attractions, including pumpkins, puppet shows, a parade, 5 Hedge Mazes and so much more, it's a SPOOK-tacular experience for the whole family!
This year's daytime attractions will include the famous Mazes, Jumbo Jumpers, Haunted Hayride and Pumpkin Patch Hayride, The Coven, The Arcade and other super fun play structures.
Source: https://saundersfarm.com
Crave Food & Wine Festival
Crave is Ottawa's new premier food and wine festival worthy of the Capital's cravings for good drinks, delicious bites and an unforgettable time.
The Crave Food & Wine Festival is an immersive food and wine event that highlights a multitude exhibitor from some of the City's best restaurants, breweries, distilleries as well as provincial wineries and international brands. This culinary exhibit invites you to play with food, wine, spirits and beers through several imaginative spaces.
Source: Too Do Canada
Nordik Spa
Nordik Spa is one of my favourite spots to go near Ottawa in fall. The warm pools will feel that much better in the fall air, but you'll also get some incredible views of the Gatineau Hills while you relax. Treat yourself to the outdoor baths, sauna, massages and more. You'll feel so relaxed after leaving Nordik. Head to their beer garden where you can enjoy one of the pools, a brew, and a great view of nature.
Source: Little Miss Ottawa
Complied by Leric Bishop, Associate Investment Advisor
Disclaimer: Please note that these are a few activities for this Fall and we in no way endorse nor support the commercial interests of any of the above attractions.