Exclusive Event with Michael-Lee Chin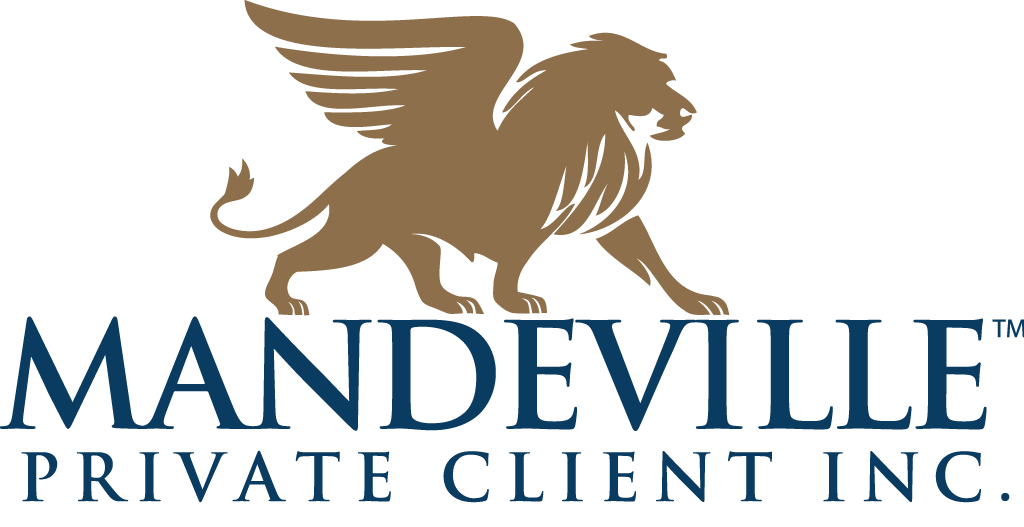 DATE: Tuesday, November 27, 2018
TIME: 6:30 pm – 8:00 pm
PLACE: 1525 Carling Avenue
We are excited to welcome back to Ottawa, Michael Lee-Chin, Chairman and CEO of Mandeville Private Client Inc.
Many of you have already had the pleasure of meeting Mr. Lee-Chin and are currently benefitted from the inclusion of private equity and other proven, effective and unique strategies which aim to enhance your wealth and future income stream.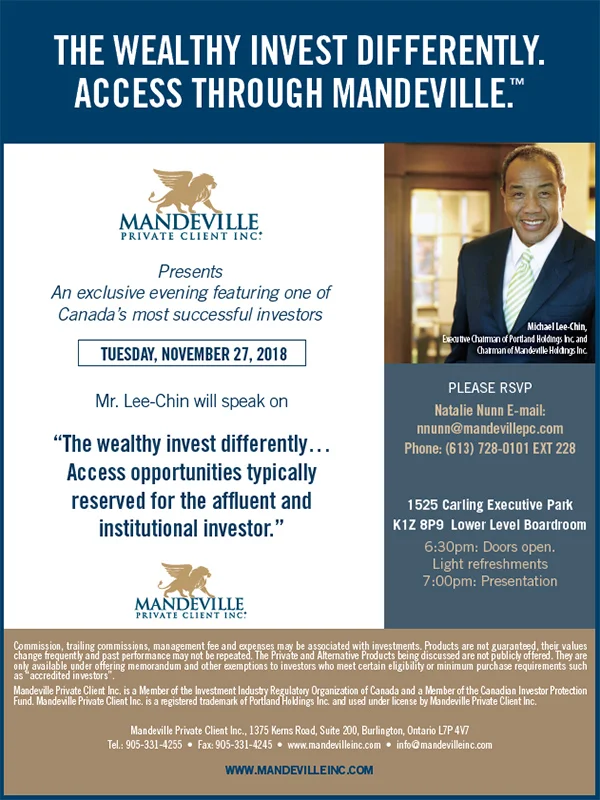 We welcome you to join us on Tuesday, November 27, 2018, in the evening for this exclusive event. Light refreshments and coffee will be served. To RSVP and reserve seating, please contact Natalie Nunn by email at nnunn@mandevillepc.com or by phone at 613-728-0101. Space is limited.
This will be an excellent opportunity for you to discover more about the exclusive opportunities that you and other Mandeville Private Clients have access to, and to take advantage of an array of high-quality investments in the private equity space and other investment solutions normally only offered to the ultra-wealthy.