16th ANNUAL EUCHREFEST 2023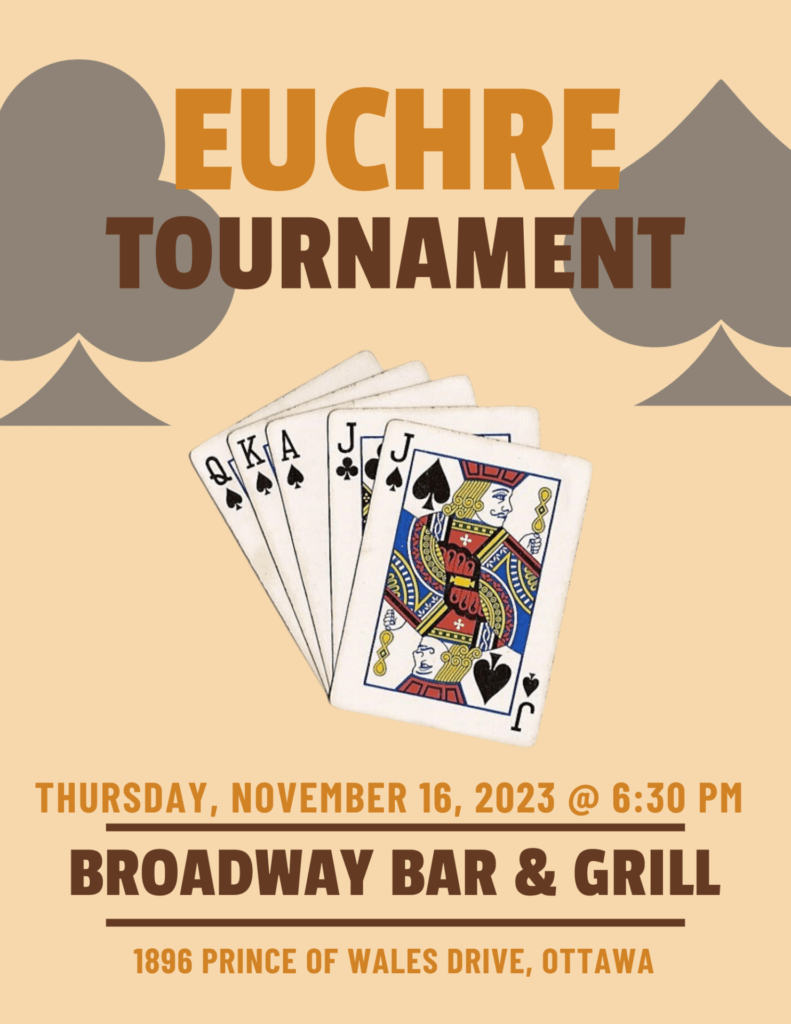 Duane and his team cordially invite you to enjoy an informal evening of Euchre in a tournament format.

For all of you Euchre enthusiasts, this will be a fun night of cards with a chance to win fabulous prizes!!

All are welcome, whether you know the game or not, but if you are a beginner, brush up, because the competition is fierce.

Space is limited to the first 16 respondents.
Please RSVP to Feda Shureih at fshureih@mandevillepc.com,  or by signing up below but do so ASAP as spots will fill quickly. The rules of the evening will be sent out to all participants before the event.
Date: Thursday, November 16th, 2023
Time: 6:30 p.m.
Location: Broadway Bar and Grill, 1896 Prince of Wales Drive
Please contact Feda on or before Monday, November 13th, 2023

See you there!
Duane